Nyko

Nyko Charge Link For Nintendo Switch
Overview
Easily recharge the Nintendo Switch console while you play. The Nyko Charge Link allows you to charge the Nintendo Switch while it is outside the dock by plugging it into a USB port. The extra long 8 ft. cord gives you plenty of room to sit back and play from a comfortable distance. Charge Link allows other Type-C compatible devices to be charged. USB 2.0 data transfer is supported.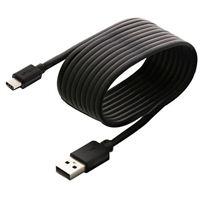 Nyko Charge Link For Nintendo Switch
Usually ships in 5-7 business days.