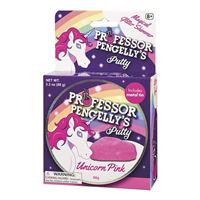 Toysmith

Toysmith Professor Pengelly's Putty - Unicorn Pink
Overview
Made for the fingers of creative thinkers, Professor Pengelly's Putty can be bounced, popped, squeezed, stretched and sculpted to create amazing shapes and patterns. Inspired by the mythical unicorn, this enchanting pink putty contains particles of shimmering glitter which sparkle in the light to create a magical effect. Playing with the putty is scientifically proven to relieve stress and improve focus, making it perfect for keeping on your desk at work. The putty comes in a large storage tin to stop it drying out and provide endless hours of entertainment.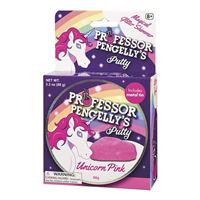 Toysmith Professor Pengelly's Putty - Unicorn Pink
Usually ships in 5-7 business days.