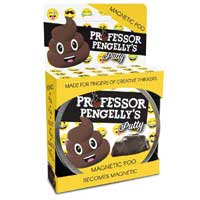 Toysmith

Toysmith Professor Pengelly's Magnetic Poo Putty
Overview
Keep fidgety fingers occupied with Professor Pengelly's Putty. The Magnetic Poo putty has been created to never dry out in the tin, offering a creative option for anyone who struggles to keep their fingers still. Great for squeezing, shaping, molding, pulling, and squishing; create illusions, patterns, sculpture while stress-busting at the same time. The magnetic brown putty comes with a magnet for additional fun, Housed within a useful tin, the little pot of putty is a great idea for taking out and about to beat boredom and stress throughout the day.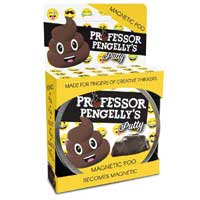 Toysmith Professor Pengelly's Magnetic Poo Putty
Usually ships in 5-7 business days.