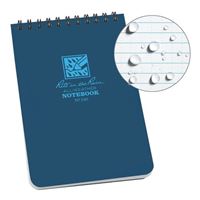 Rite In The Rain

Rite In The Rain Top Spiral 4" X 6" All Weather Pocket Notebook - Blue
Overview
The blue 4" x 6" top-spiral notebook is small enough to fit comfortably in your pocket and tough enough to survive any of Mother Nature's onslaughts. This scrappy pocket notepad will survive rain, sweat, mud, snow, oil, and grease.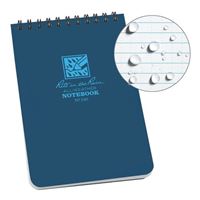 Rite In The Rain Top Spiral 4" X 6" All Weather Pocket Notebook - Blue
Usually ships in 1-3 business days.