Kensington

Kensington MP13 Magnetic Privacy Screen for 13" MacBook Pro 16/17 - Black
Overview
Integrates seamlessly with your MacBook's screen by attaching to the magnets which already built in to the MacBook's frame. Limits viewing angle to +/- 30, hiding personal or confidential information from anyone trying to look from the side. Reduces harmful blue light by up to 22%.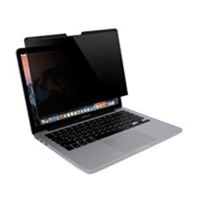 Kensington MP13 Magnetic Privacy Screen for 13" MacBook Pro 16/17 - Black
Usually ships in 5-7 business days.