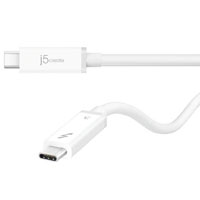 j5create

j5create 3.3' Active Thunderbolt 3 (USB-C) Cable
SOLD OUT at Madison Heights Store

Overview
Connect up a monitor or mobile storage to your MacBook or iMac with this Thunderbolt 3 cable. It's compatible with data rates of up to 40Gbps to transfer data across different devices, and it can handle up to 100 watts of power. The 3.3-foot length of this Thunderbolt 3 cable lets you connect it up easily.
Connect A Monitor Or Mobile Storage To Your MacBook or iMac With This Thunderbolt 3 Cable
The JTCX03 Thunderbolt™3 Cable lets you connect to any Thunderbolt 3 USB Type-C port for data transfer and display to your Thunderbolt, USB and DisplayPort devices. It is equipped with power delivery for charging your devices and you can link up to six Thunderbolt 3 devices as part of a daisy-chained connection. Thunderbolt 3 uses the USB Type-C connector to deliver faster speeds (40 Gbps), more pixels (two 4K), higher power (up to 100W), and more protocols (Thunderbolt, USB, DisplayPort, and PCIE).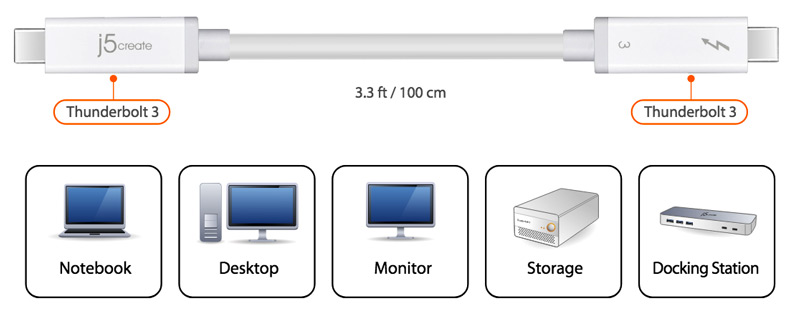 Thunderbolt Certified
JTCX cables have been tested to abide by the Thunderbolt standards provided by Intel® regarding durability and sustained functionality.

Active Cable And Up To 1 Meter In Length
Active high data rate cable with clock and data recovery chip built-in, provides up to 40Gbps of bandwidth at longer lengths.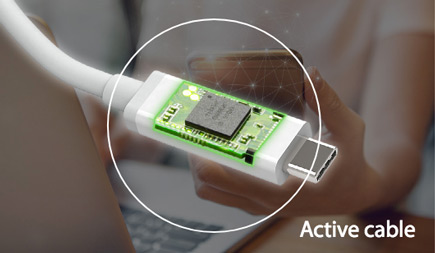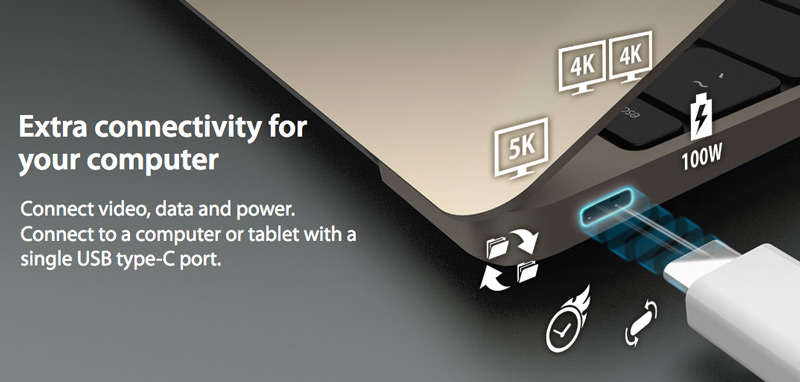 Supports 5K at 60Hz Video Or Dual 4K at 60Hz Video
Supports dual full 4K at 60Hz displays or even a 5K display when used with compatible systems and Thunderbolt 3 accessories.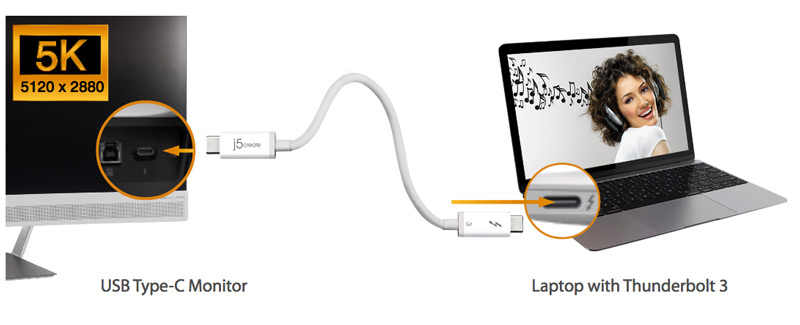 Data Transfer Rates Up To 40Gbps
* JTCX03 can support transfer rates up to 40Gbps.
*Backwards compatible with USB 2.0, 480Mbps.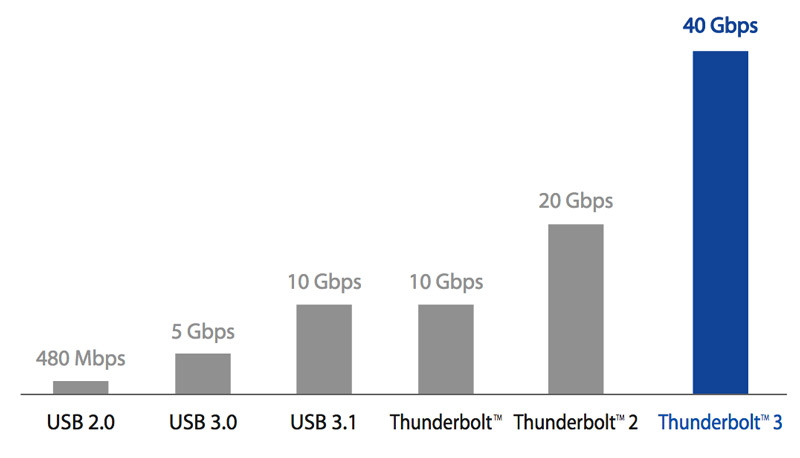 Higher Power Up To 100W
Supports USB Power Delivery up to 100W to charge your laptop.

More Protocols
Thunderbolt 3 Cables
Top speeds, extreme power and high-efficiency.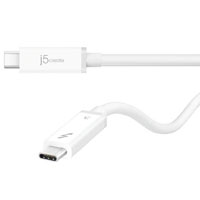 j5create 3.3' Active Thunderbolt 3 (USB-C) Cable
SOLD OUT at Madison Heights Store