Motorola

Motorola Bonded 2.0 MOCA Adapter for 1 Gbps Ethernet over Coax
Overview
The MM1000 MoCA Adapter uses your home coaxial cable wiring to provide a reliable, high-speed Ethernet connection. MoCA adapters are used at your router and any device with an Ethernet port remote from the router: HDTV, computer, game station, wireless extender, and more. The MM1000 MoCA Adapter uses the latest Bonded 2.0 MoCA standard to provide speeds up to 1 Gbps with far more dependable and stable connections than WiFi.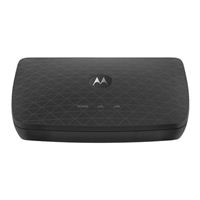 Motorola Bonded 2.0 MOCA Adapter for 1 Gbps Ethernet over Coax
Usually ships in 5-7 business days.