iBenzer

iBenzer Macaron Keyboard Cover for MacBook Pro - Red
Overview
Ibenzer macaron series keyboard cover features soft and durable silicone construction manufactured to the highest quality available. Completely washable with water (or mild detergent), easy to apply and remove for cleaning or disinfecting and designed to provide the full protection for your MacBook keyboard against dust, spills, and wear and tear keyboard cover.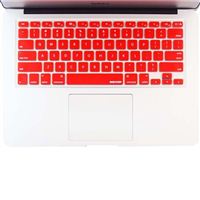 iBenzer Macaron Keyboard Cover for MacBook Pro - Red
Usually ships in 1-3 business days.