Ricoh

Ricoh THETA V 360 4K Video Spherical VR Camera
Overview
Building on the success of previous THETA models, the Ricoh THETA V is designed to provide you with an immersive 360 video and audio experience in a small form factor. Record with the camera pointing in one direction, and in the end, see and hear from all directions.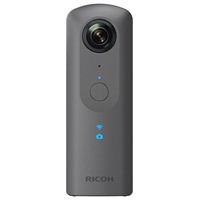 Ricoh THETA V 360 4K Video Spherical VR Camera
Usually ships in 5-7 business days.