ASUS

ASUS ROG Strix Edge Gaming Mouse Pad
Overview
ROG Strix Edge is a large, vertical gaming mouse pad with an optimized cloth surface that provides accurate, responsive tracking for outstanding gaming performance. With industry-leading, full-color anti-fray stitching and a non-slip rubber base, this thin, light and portable gaming mouse pad is a must-bring to any LAN party.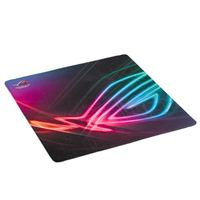 ASUS ROG Strix Edge Gaming Mouse Pad
Usually ships in 1-3 business days.