MacAlly

MacAlly CD Slot Phone Mount - Black
Overview
The Macally MCDHOLDER is a car CD slot mount for iPhone/smartphone that doesn?t obstruct your view while you drive. Simply insert the mount in the CD slot of your car and you can do hands-free phone calls and use your iPhone/smartphone as a navigator. The holder securely holds any iPhone/smartphone between 50 and 115 mm (1.97 and 4.5 inches), even while in a protective case.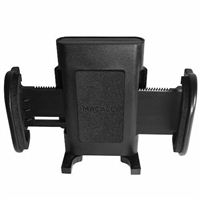 MacAlly CD Slot Phone Mount - Black
Usually ships in 1-3 business days.