SRA Soldering Products

SRA Soldering Products #99-20 RMA Rosin Flux Pen
Overview
Contains 10 ml of a mildly activate rosin flux. Type RMA superior fluxing ability with instant wetting. it is completely chloride-free The flux is widely used in electronic applications requiring excellent soldering activity and yielding residues with high water-extract resistivites . Residues are Non-Corrosive and Non-Conductive. If removal of the residue is need then alcohol should be used.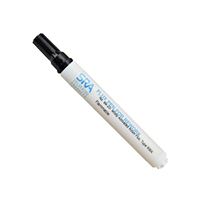 SRA Soldering Products #99-20 RMA Rosin Flux Pen
Usually ships in 5-7 business days.