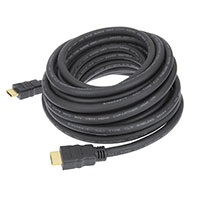 KanexPro

KanexPro HDMI Male to HDMI Male High-Resolution Cable w/ Built-In Signal Booster 25 ft. - Black
Overview
The KanexPro High Speed HDMI cables with Ethernet are for applications that require high-performance transmission of HDMI digital video and multi-channel audio signals. These cables have active amplification built-in to the cable prevent impedance mismatch, caused by the cable attenuation, dielectric losses and compensation for skin effect over long distances. For flawless transmission, the output of the cable is placed at the end of the display to amplify full signal transmission with zero signal loss. These cables are fully CL3 certified which surpasses any in-wall code requirement for residential or commercial installations.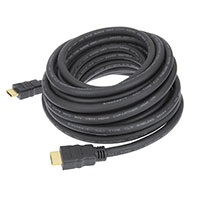 KanexPro HDMI Male to HDMI Male High-Resolution Cable w/ Built-In Signal Booster 25 ft. - Black
Usually ships in 1-3 business days.