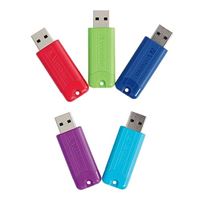 Verbatim

Verbatim 16GB PinStripe USB 3.0 Flash Drive 2 Pack, Blue/Green
Overview
The PinStripe USB 3.0 Drive from Verbatim has a push-and-pull sliding feature, which protects the USB connection when not in use, eliminating need for a separate cap, which can be easily lost. Available in a wide range of capacities, the PinStripe USB 3.0 Drive is the perfect storage solution for all storage needs.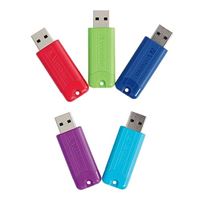 Verbatim 16GB PinStripe USB 3.0 Flash Drive 2 Pack, Blue/Green
Usually ships in 5-7 business days.