EKWB

EKWB EK-CoolStream SE 360 - Triple
Overview
high-performance computer liquid cooling radiator which combines EK's unique CSQ design with latest radiator core engine. Built for EK-Vardar 120mm high static pressure fans: these radiators are optimized for maximum heat dissipation across entire fan operational range thus delivering exceptional performance at both low- and high airflow operation.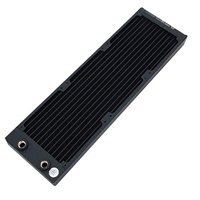 EKWB EK-CoolStream SE 360 - Triple
Usually ships in 1-3 business days.