Velleman

Velleman MicroBit Advanced Kit
Overview
The microbit is a must for everybody who wants to get started with or is inspired by programming. It has an ARM-based embedded system. It is compatible with different coding languages starting from Block Editor & Mobile apps for the starters to Python for the more advanced users.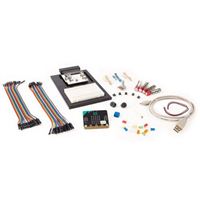 Velleman MicroBit Advanced Kit
Usually ships in 1-3 business days.