WD

WD 16TB My Cloud Home Duo Personal Cloud Storage (7.9TB usable capacity in default RAID 1)
Overview
My Cloud Home Duo is an easy-to-use, dual-drive personal storage device that plugs directly into your Wi-Fi router at home so you can save all your digital content in one central place. With two drives set to Mirror Mode, your content is automatically saved twice.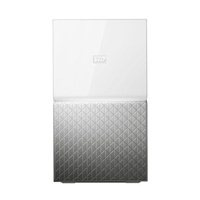 WD 16TB My Cloud Home Duo Personal Cloud Storage (7.9TB usable capacity in default RAID 1)
Usually ships in 1-3 business days.