Samsung

Samsung Arrival Sensor
Overview
Stay connected to those who matter most with the Samsung SmartThings Arrival Sensor. This compact sensor can send you a notification when people, pets, and cars arrive and leave your home. Simply place it in a child's bag, in your car, or around a pet's collar to know that your loved ones arrived home safely or your pet left the house unexpectedly. Place the arrival sensor on your keychain, and you can trigger it to emit a beeping noise to help you find your keys at home.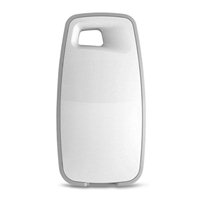 Samsung Arrival Sensor
Usually ships in 1-3 business days.