Bitspower

Bitspower G 1/4" 15 mm Block Extender - Matte Black
Overview
The Bitspower G1/4 Male to Female Extender allows you to extend your fitting port 15mm+ allowing larger fittings to be used or allowing connection of other fittings! A great solution for people not using tubing between very close blocks!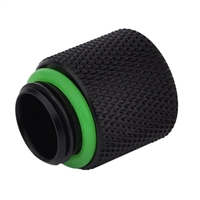 Bitspower G 1/4" 15 mm Block Extender - Matte Black
Usually ships in 1-3 business days.