Pimoroni

Pimoroni Automation HAT
Overview
We've pulled together a great set of features into this home monitoring and automation controller. With relays, analog channels, powered outputs, and buffered inputs (all 24V tolerant) you can now hook up a plethora of goodies to your Raspberry Pi all at once.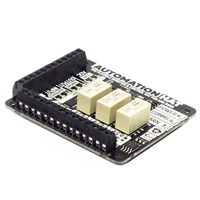 Pimoroni Automation HAT
Usually ships in 1-3 business days.