Inland

Inland Super thin HDTV flat digital indoor tv antenna
Overview
Easy To use and also easy to install. Boasting the Longest Reception Range, made of Superior Material, Extreme Soft Design and Lightweight.
Thinking of leaving your cable provider?

You'll find helpful articles and FAQs about cutting the cord in our Tech Center.
---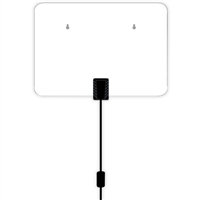 Inland Super thin HDTV flat digital indoor tv antenna
Usually ships in 1-3 business days.