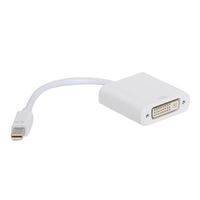 Inland

Inland Mini DisplayPort Male to DVI-I Female Adapter 6 in. - White
Overview
The Mini DisplayPort to DVI adapter let you connect an advanced digital monitor, such as the 20 or 23 inch Apple cinema display, to a MacBook, MacBook Pro, or MacBook Air with a Mini DisplayPort.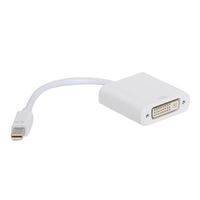 Inland Mini DisplayPort Male to DVI-I Female Adapter 6 in. - White
Usually ships in 5-7 business days.