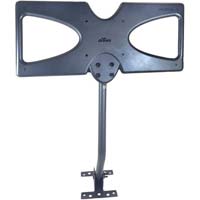 Mohu

Mohu 60-Mile Attic/Outdoor HDTV Antenna Refurbished

Overview
This Mohu antenna's 60-mile multi-directional range allows you to pick up digital, HDTV, UHF, and VHF signals, and efficiently transmit them to your HDTV. Not only that, but the removable Clean Peak amplifier helps clean up and boost signals, so that your picture and sound comes in as clear as possible!
Thinking of leaving your cable provider?

You'll find helpful articles and FAQs about cutting the cord in our Tech Center.
---