Electronic Arts

Electronic Arts Star Wars Battlefront II (PS4)
Overview
Battle on land and in space in a vastly-expanded multiplayer experience with legendary heroes and villains, thrilling space combat, and a deep progression and customization system. Or live the untold Star Wars story of Iden, an elite special forces soldier, in an original story campaign.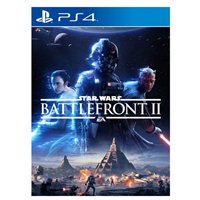 Electronic Arts Star Wars Battlefront II (PS4)
Usually ships in 1-3 business days.