Griffin

Griffin Survivor Strong for Samsung Great - Black/Deep Grey
Overview
Griffin cases surround a device, protecting its edges without getting in the way of controls or ports. Whether reading in a coffee shop or checking out the headlines while riding the 6:45 in to work, Griffin cases make it easier, safer, and more fun to do so.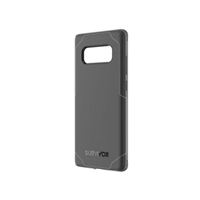 Griffin Survivor Strong for Samsung Great - Black/Deep Grey
Usually ships in 1-3 business days.