Incipio Technologies

Incipio Technologies Esquire Series Folio for Samsung Great - Gray
Overview
Esquire Series is designed to be an extension of your everyday wardrobe. The textures, the fadesthese are just a few of the details that make all the difference. Handsome, yet protective, Esquire Cases defend your phone from accidental drops and scuffs, while maintaining a slim frame that fits comfortably in your hand and pocket.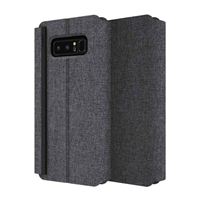 Incipio Technologies Esquire Series Folio for Samsung Great - Gray
Usually ships in 1-3 business days.