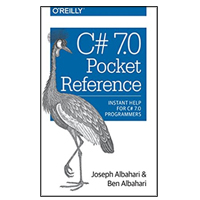 O'Reilly

O'Reilly C# 7.0 Pocket Reference
Overview
When you need answers for programming with C# 7.0, this tightly focused reference tells you exactly what you need to knowwithout long introductions or bloated examples. Easy-to-browse and ideal as a quick reference, this guide will help experienced C#, Java, and C++ programmers get up to speed with the latest version of the C# language.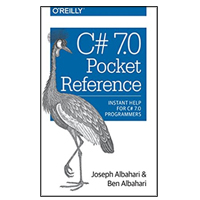 O'Reilly C# 7.0 Pocket Reference
Usually ships in 1-3 business days.