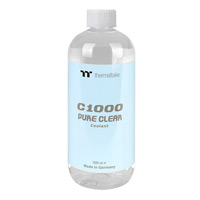 Thermaltake

Thermaltake C1000 Pure Clear Pre-Mixed Coolant 1000 ml - Clear
Overview
The latest C1000 Pure Clear Coolant launched by Thermaltake is utilized either as a transparent coolant or to mix with TT Premium Concentrate Series to customize the coolant color users desire. This high performance new member is made in Germany, virtually odorless and non-flammable, plus it features anti-corrosion protection and heat-transfer medium for PC water-cooling and superb protection for copper, nickel, brass, and aluminum. Create your own coolant color and experience the excitement of color mix & match.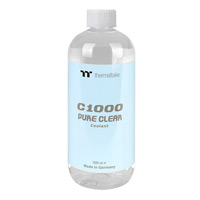 Thermaltake C1000 Pure Clear Pre-Mixed Coolant 1000 ml - Clear
Usually ships in 1-3 business days.