AMX3d

AMX3d Safety Filament Cutter designed for 3D Printing Pens & 3D Printers
Overview
Small, compact, safe cutter for 3D pen and 3D printer filament. At 4" it is easy to carry and store with your 3D Pen. Handy right angle cutting blade allows the filament to be easily inserted for trimming. Store in your pocket, safer than scissors or pliers!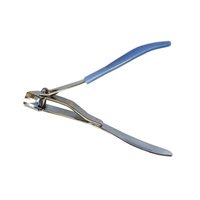 AMX3d Safety Filament Cutter designed for 3D Printing Pens & 3D Printers
Usually ships in 1-3 business days.