AMX3d

AMX3d Precision Professional Grade 3D Print Removal Tool
Overview
Designed to easily slide between the print and the print bed to remove the freshly printed model without damage. This tool measures a full 11.25" in length and features a flexible yet strong tapered end steel blade and comfortable wooden handle. This is a precision tool that you will be proud to have sitting next to your printer.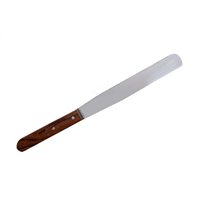 AMX3d Precision Professional Grade 3D Print Removal Tool
Usually ships in 1-3 business days.