Kensington

Kensington Ultimate Presenter
Overview
The Kensington Ultimate Presenter with Virtual Pointer is an innovative presentation tool that works for a variety of environments and screens. Overcoming the shortcomings associated with traditional laser pointers, such as bright LED screens or safety restrictions, the Ultimate Presenter is optimized for use in conference rooms with TV displays, online meetings with remote participants, and large auditoriums with multiple presentation screens.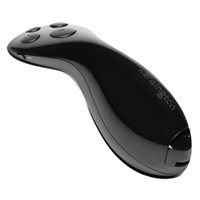 Kensington Ultimate Presenter
Usually ships in 1-3 business days.