Viewsonic

Viewsonic 3600 Lumens WXGA High Brightness Projector for Home and Office with HDMI Vertical Keystone and 1080p Support (PA503W),White
Overview
The ViewSonic PA503w price-performance projector features 3,600 lumens, native WXGA 1280x800 resolution, andan intuitive, user-friendly design. Exclusive SuperColor technology offers a wider color range for lifelike image projection.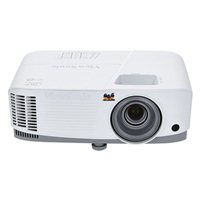 Viewsonic 3600 Lumens WXGA High Brightness Projector for Home and Office with HDMI Vertical Keystone and 1080p Support (PA503W),White
Usually ships in 5-7 business days.