Viewsonic

Viewsonic 3800 Lumens SVGA High Brightness Projector for Home and Office with HDMI Vertical Keystone and 1080p Support (PA503S), White/gray
Overview
The ViewSonic PA503S price-performance projector features 3,600 lumens, native SVGA 800 x 600 resolution, and intuitive, user-friendly design. Exclusive SuperColor technology offers a wide color gamut for beautiful image production in nearly any environment.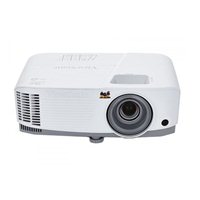 Viewsonic 3800 Lumens SVGA High Brightness Projector for Home and Office with HDMI Vertical Keystone and 1080p Support (PA503S), White/gray
Usually ships in 5-7 business days.