Performance Tools

Performance Tools 3-in-1 LED UV Laser Flashlight
Overview
FirePoint 43lm 3-in-1 UV LED / White LED / Laser Pointer. Features high output flashlight, UV light and laser pointer. Super Bright Nichia LEDs never need replacing. Anodized tactical aluminum housing. UV light great for fluid and glass leak detection, ID and document verification, currency detection and more. Specs: 43 lumens, 7.5 hour run time, 41m beam distance, 440cd peak beam intensity.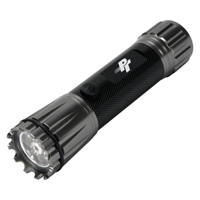 Performance Tools 3-in-1 LED UV Laser Flashlight
Usually ships in 1-3 business days.