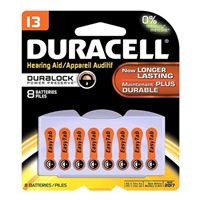 Duracell

Duracell Hearing Aid battery # 13, 8 pack
Overview
Hear every moment with long-lasting power in Duracell Hearing Aid Batteries with EasyTab. The EasyTab is extra-long, so its easy to hold, replace, and remove. Duracell Hearing Aid with EasyTab batteries have received an Ease-of-Use Commendation from the Arthritis Foundation. Its also been recognized as one of the top durable goods with a Pharmacist Recommendation Award from the Pharmacy Times OTC Guide.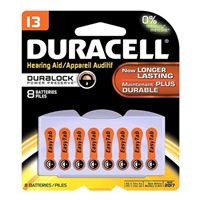 Duracell Hearing Aid battery # 13, 8 pack
Usually ships in 5-7 business days.