Velleman

Velleman Mini PC Scope
Overview
Oscilloscopes are expensive and complicated instruments? Not this one! This small and easy to use oscilloscope has all the features of a full blown oscilloscope. Complete with instructions (download), test leads and software (download) and it comes in a design enclosure.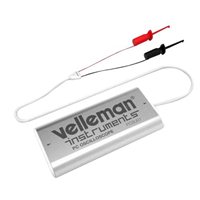 Velleman Mini PC Scope
Usually ships in 1-3 business days.