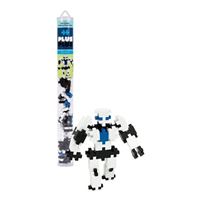 Plus-Plus

Plus-Plus Mini Maker Tube - Robot
Overview
This Mini Maker Tube includes step-by-step instructions and all the pieces you need to build a Robot. Or, use your imagination and create your own design! Whether for young kids, tweens or 'kidults', everyone will love Plus-Plus Tubes. Just one simple shape will give endless possibilities and hours of fun. Plus-Plus bricks are precision-crafted in Denmark and are BPA-free and phthalate-free. Plus-Plus can be used to build flat mosaics or 3D designs. Plus-Plus tubes feature 70+ bricks in a reusable, re-closeable, travel-friendly tube.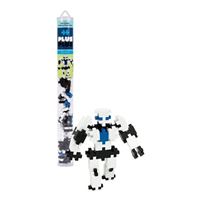 Plus-Plus Mini Maker Tube - Robot
Usually ships in 1-3 business days.