eero

eero Pro mesh WiFi system (1 Pro + 1 Beacon)
at Cambridge StoreSold Out

Overview
The perfect fit for smaller homes or medium apartments, this system comes with one eero and one eero Beacon. Its simple to set up. Easy to manage. And gets better over time with new features and improved performance. eero is WiFi you never have to worry about.
Thinking of leaving your cable provider?

You'll find helpful articles and FAQs about cutting the cord in our Tech Center.
---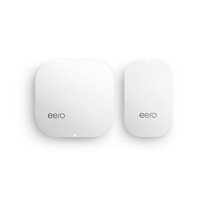 eero Pro mesh WiFi system (1 Pro + 1 Beacon)
at Cambridge StoreSold Out