Overview
Get the best of both worlds with the CAPCOM themed Dual Link controller by Retro-bit. Compatible with original NES consoles or your PC and Mac, this unique dual link cable gives you a new way to experience your favorite games!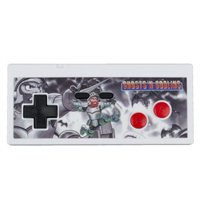 NES Style Controller - Ghost 'N Goblins Theme
Available for In-Store Pickup Only.