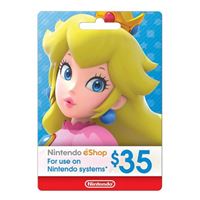 Nintendo

Nintendo eShop $35 Points Card
Overview
Nintendo Points are a currency that Nintendo uses for its Wii and Nintendo DSi systems through the Wii Shop Channel and Nintendo DSi Shop respectively.Nintendo Points were originally named Wii Points, though with the introduction of the Nintendo DSi and its own download service, they were renamed as Nintendo Points Cards.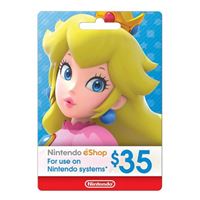 Nintendo eShop $35 Points Card
Find online. Buy in store.