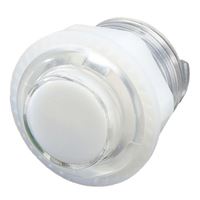 Adafruit Industries

Adafruit Industries Mini LED 24mm Arcade Button - Clear
Overview
The buttons screw in place, so you can use with up to ~15mm thick material, and will cover up if the hole if it isn't perfectly round and clean. The action is smooth, without a strong click, yet you can definitely feel when the button is pressed. A tiny micro-switch is pre-installed, with gold plated contacts.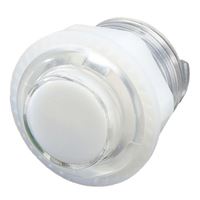 Adafruit Industries Mini LED 24mm Arcade Button - Clear
Usually ships in 1-3 business days.