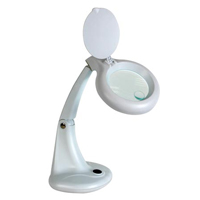 Velleman

Velleman Desk Lamp with Magnifying Glass
Overview
This magnifying lamp was designed as an aid for all kinds of precision applications from health care to precision engineering. It's also ideal for home applications. It comes with a three-dioptre lens (1.75 x magnification). A well-balanced, universally jointed arm makes for maximum adjustment. Light is provided by a circular fluorescent tube of 22W that encircles the glass. Use the clamp to mount the device on a table.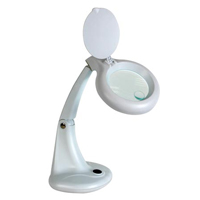 Velleman Desk Lamp with Magnifying Glass
Usually ships in 1-3 business days.