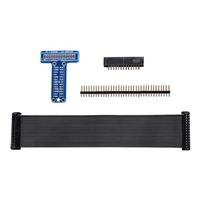 Adafruit Industries

Adafruit Industries Pi T-Cobbler Breakout Kit for Raspberry Pi with GPIO Cable
Overview
The Raspberry Pi has landed on the Maker World like a 40-GPIO pinned, quad-USB ported, credit card sized bomb of DIY joy. And while you can use most of our great Model B accessories by hooking up our downgrade cable, its probably a good time to upgrade your set up and accessorize using all of the 40 pins.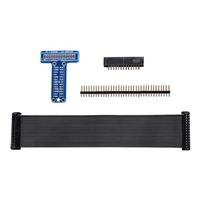 Adafruit Industries Pi T-Cobbler Breakout Kit for Raspberry Pi with GPIO Cable
Usually ships in 1-3 business days.