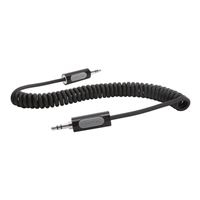 Griffin

Griffin 3.5mm Male to 3.5mm Male Coiled Auxiliary Audio Cable 6ft. - Black
Overview
Griffin's Auxiliary Audio Cable allows direct connection from your player's headphone or line-out port to your stereo's AUX-In jack. Coiled cable avoids tangles and keeps your cable-space manageable. Great for iPod, Sansa, Zune, other MP3 and audio players, or anything with a headphone jack.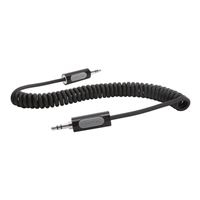 Griffin 3.5mm Male to 3.5mm Male Coiled Auxiliary Audio Cable 6ft. - Black
Usually ships in 1-3 business days.