Seagate

Seagate Barracuda 2TB 5400RPM SATA III 6Gb/s 2.5" Internal Hard Drive
Overview
Versatile and dependable, Seagate BarraCuda 2.5-inch drives are the latest generation of a super-reliable product family spanning 20 years. Count on BarraCuda drives for all your PC needs; working, playing, and storing your movies and music.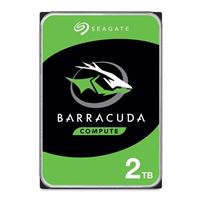 Seagate Barracuda 2TB 5400RPM SATA III 6Gb/s 2.5" Internal Hard Drive
Usually ships in 5-7 business days.