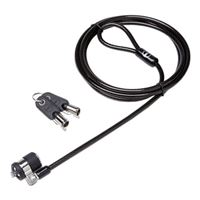 Dell

Dell K Slot Premium Keyed Lock with 6ft Cable
Overview
Secure your Dell computers and IT hardware with the Dell Premium Keyed Lock. You can count on features like a T-bar locking mechanism, carbon-strengthened 5mm steel cable, and a tamper resistant lock head for the ultimate connection between lock and computer. The T-bar attaches to the industry-standard Kensington 'K-slot' security slot found in the majority of Dell computers and hardware. The cable wraps around any fixed item such as desks or office furniture to keep your lock and hardware in place.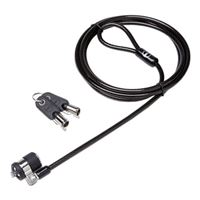 Dell K Slot Premium Keyed Lock with 6ft Cable
Usually ships in 7-21 business days.