AAUXX

AAUXX iRing Dock - Black
Overview
Easy safe control by one hand while driving. Combine iRing Dock with iRing easily. iRing dock is easily controlled by rotating 360 and tilting 120. Peel off the film bottom of iRing dock and attach it. Not only in the car, but it is also available on where you want.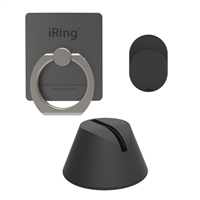 AAUXX iRing Dock - Black
Usually ships in 1-3 business days.