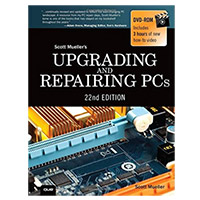 Pearson/Macmillan Books

Pearson/Macmillan Books Upgrading and Repairing PCs, 22nd Edition
Overview
For more than 25 years, Upgrading and Repairing PCs has been the worlds #1 guide to PC hardware: The single source for reliable information on how PCs work, troubleshooting and fixing problems, adding hardware, optimizing performance, and building new PCs. This 22nd edition offers beefed-up coverage of the newest hardware innovations and maintenance techniques, plus more than two hours of new video.Scott Mueller delivers practical answers about PC processors, mother-boards, buses, BIOSes, memory, SSD and HDD storage, video, audio, networks, Internet connectivity, power, and much more. Youll find the industrys best coverage of diagnostics, testing, and repair plus cutting-edge discussions of improving PC performance via overclocking and other techniques.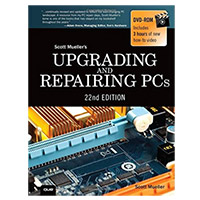 Pearson/Macmillan Books Upgrading and Repairing PCs, 22nd Edition
Usually ships in 5-7 business days. Limited availability. May not be in stock at time of order. No back orders.