Satechi

Satechi Aluminum Fast Wireless Qi Charging Pad - Silver
Overview
With the Satechi Wireless Charging Pad, you can take your wireless charging experience to the next level. You no longer have to worry about attaching charging cables every time you wish to charge your device, simply place it on the charger and you're good to go.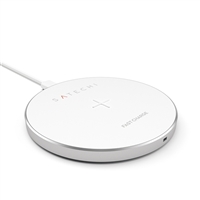 Satechi Aluminum Fast Wireless Qi Charging Pad - Silver
Usually ships in 5-7 business days.