Hyperkin

Hyperkin GelShell Silicone Wand Skin for HTC Vive - White
Overview
fits snug over the device protecting your wand from fall damage, scratches, and bumps while allowing clear sensor functionality. GelShells comfortable silicone skin adds grip and feels great in your hand. GelShell protects your Wand and your wallet.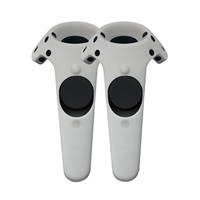 Hyperkin GelShell Silicone Wand Skin for HTC Vive - White
Usually ships in 1-3 business days.